Historical Names of Odisha | Odisha General knowledge
Dear Aspirant! Here we cover a most Important topic about Odisha gk Historical Names of Odisha which help to your all Odisha competitive exam like OPSC, ASO, OSSC, OSSSC, CT, BED, OTET Exam.
Don't miss this chance to boost your preparation for Odisha state exams. To help you prepare effectively for these exams, we have launched an all-inclusive Odisha GK book covering all topics from the state. Normally available at Rs. 200, we are offering it at an unbelievable price of just Rs. 99 for a limited period!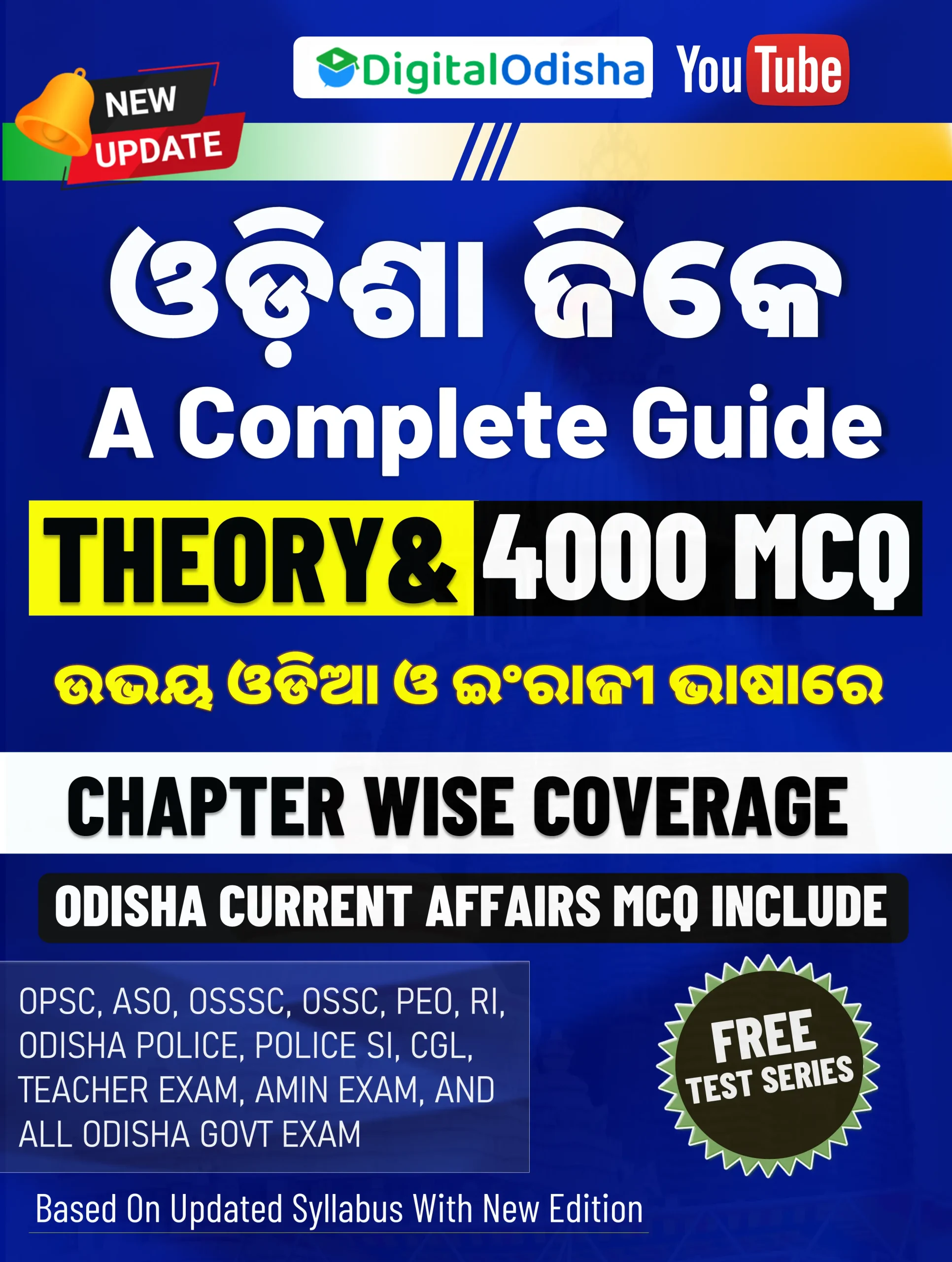 Historically, the names of Odisha have been named during the historical period: according to the Kalinga Puranas and the Mahabharata, it was named after Prince Kalinga, King of Bali and Queen Sudarshan.
| | |
| --- | --- |
| Utkala | According to Mahabharata Utkala was a part of Kalinga. |
| Mahakantara | This name was found during Gupta period. |
| Udra | It was the kingdom which included coastal region of Odisha. |
| Odra | This name was given after Odra tribe. |
| Oddiyana | This name was mentioned in Buddhist texts. |
| KamalaMandala | It was named for the region of Narla in Kalahandi. |
| South Kosala | It was named for the modern day Chhattisgarh andWestern parts of Odisha. |
| Kongoda | This name was found on a copper plate in Ganjam district. |
| Trikalinga | This name was found on copper plates in Sonepur. |
| Tosali | It was named for a city including a subdivision of Kalinga during the Asoka period |
| Odivissa | This name was referred in Buddhist texts for Odisha. |
| Jajnagar | This name was used for Odisha in some texts like Tarikh Nasiri, Tarikh |